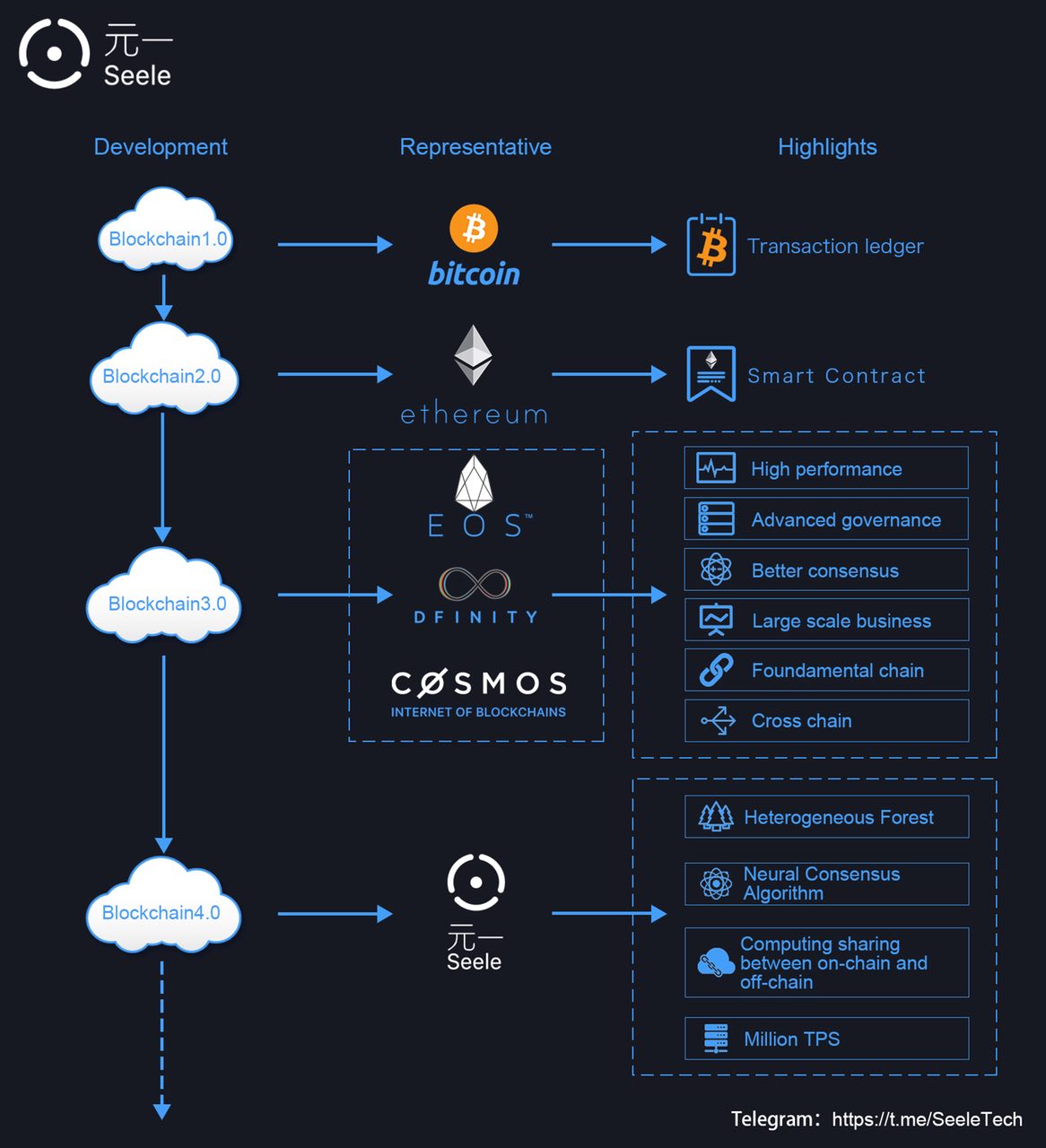 [[Template blog/front/view/coverPhotoOverlay is throwing an error. This theme may be out of date. Run the support tool in the AdminCP to restore the default theme.]]
entries
0
comments
0
views
333
About this blog
Selle.pro - Innovate New Era of Value Internet.
Seele is powered by an up-scalable Neural Consensus protocol for high throughput concurrency among large scale heterogeneous nodes and is able to form a unique heterogeneous forest multi-chain ecosystem. I think this will be a good future for cryptocurrencies.
Seele synthesizes the advantages and disadvantages of current mainstream consensus algorithms, and proposes a new ε-differential agreement (EDA) based on "micro-real numbers", which transform the consensus problem into an asynchronous request processing and sorting of data in large-scale environment, and has a very strong robustness for the overall connectivity of the network, for non-fully connected networks, and even each network connection is less than 50% of the proportion of the system can operate normally. One of the most important features of the consensus algorithm is the linear scalability, that is, the performance increases linearly with the node size. The larger the node size, the faster convergence and the better performance. In the 100K node network environment, TPS reached 100K, the transaction confirmation delay decreased to several seconds.
Launched joint laboratory with UCL Centre for Blockchain Technologies (CBT), University of Edinburgh, City University of Hong Kong, University of California, Los Angeles and famous Internet network security labs to conduct cooperation and academic research in three fields: database and graph computing, social network, business services and service computing.
Have more question and doubts?! Refer their FAQs here:

 
https://seele.pro/index/faqpage.html
Entries in this blog
No blog entries have been created