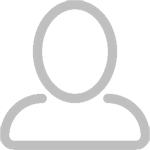 Content Count

62

Joined

Last visited
Community Reputation
-1
Плохой
Recent Profile Visitors
The recent visitors block is disabled and is not being shown to other users.
месяц работал и... перестал. есть кто в спб может помочь?

У меня в инвойсе указано $1188 за 1 м3 + $150 за доставку. Инвойс неделю назад прислали в электронную почту. Почта России пишет сегодня статус заказа Направлено с таможенным уведомлением. Что может быть и что потребуется позже? Кто-то прошёл этот этап?

можно фото внутри и снаружи?

за 90, но все равно жалко :)

там доставка в моем случае (спб) 440 р :( совсем не гуманно!

я собираю информацию на будущее. пока м3 нет. жду :)

какой вид начислений лучше?

А нельзя выложить фото всех требуемых настроек, чтобы всем было понятно что куда вводить?

так может кто-то поделится своим опытом по работе М3 и стабилизатора?

Какая модель стабилизатора ?

Какая температура в гараже?

Что это? Я сам живу в своём доме. У кого-то ресанта и проблемы.