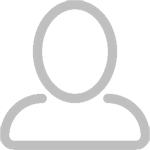 Content Count

24

Joined

Last visited
Community Reputation
0
Обычный
Recent Profile Visitors
The recent visitors block is disabled and is not being shown to other users.
Битконнект в рост пошел. Не все еще потеряно.

Очередной технический перерыв...

Этот расчет не совсем актуален сейчас. Процент выплат снизился..То есть средний - 0,85%. А 1.5% это максимум на данный момент. Хотя если верить их планам на 2018 год,то они обещали увеличить процент выплат.Поживем,увидим.

Как это сделать не подскажите?

Как вывести биткоины из кошелька Exodus с минимальной комиссией ? Можно ли это сделать напрямую через Blockchaine?

Как то быстро выросла. Или это переменная величина? Как то быстро выросла. Или это переменная величина?

Что-то бешеную комиссию стал брать этот кошелек. На счету 0.00965 биткоинов,но при выводе он указывает лишь половину,а остальное куда пропало?! И при обмене на эфириум,либо на,что-то другое-так-же указывается лишь часть суммы.В данном случае 0.00486 вместо 0.0096.Кто сталкивался с подобным?

Пробовал,заходить с другого устройства - все нормально.Вход выполнен.В окне должно быть подтверждение "я не робот". Здесь почему-то его нет. Может-быть глюк в браузере.Пользуюсь оперой

Этого нет.Обычно дополнительно ,нужно вводить код из аунтификатора. Но окно несколько изменилось.Запрашивает капчу ,но самой капчи нет.

Высокий.Капча,это код через аунтификатор?

Не могу войти в битконнект.Ввожу пароль и логин,но выскакивает сообщение,что неправильный пароль или логин. При попытке его восстановить, никаких ответов на почту. Может быть,кто сталкивался с подобным?