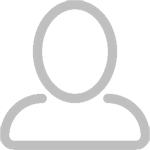 Content Count

10

Joined

Last visited
Спасибо arman за работу. 👍

Arman, а Bitmex не планируешь добавить ? Попробовал запустить на Бинансе выдаёт: Произошла ошибка Скриптовая функция BinanceStakan не найдена Не подскажешь куда копать?

а почему он не создаёт ордер на покупку?

а что значит, валютная пара находиться в заморозке ?

у меня тоже не хочет торговать.

Евгений сейчас наверное занят.. Кто сталкивался с таким ? here are 0 macro orders and 0 fix orders found in database. Retrieve LAST Last is 0.00081293000000000000 Creating macro orders table Invalid nonce. Executor is shutting down, user marked as paused. User with id is not active. Stop corresponding executor. Это с Полониех.

Вопрос для пользователей из дальнего зарубежья. Как лучше оплачивать данный сервис? Можно в личку, спасибо.