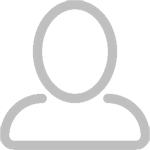 Posts

554

Joined

Last visited
Kryon's Achievements

Продвинутый пользователь (3/3)
восстановите кошельки ele

This is VoteCoin - text mode (CLI) release https://github.com/Tomas-M/VoteCoin/releases VoteCoin GUI Wallet, with voting features.https://github.com/Tomas-M/VoteCoin-wallet/releases

не понятно. что происходит. но нам как будто дали шанс вывести все через zec

zec значит выводится в полном объеме?

возможно стоит добавить Proof of Transaction, это дополнительная транзакция в блоках, которая подтверждает целостность цепи. Используется в монете FlutterCoin.

нормально 5% на вывод сделали а было 0%

We are pleased to announce that XDAG v0.2.5 is released. XDAG v0.2.5 release Github BitcoinTalk Change list: Increased performance of loading of storage folder and synchronisation between pools (up to 100%). Worker names. Now it is possible to mark your rigs with names and track them. New version of Dagger Gpu Miner (v0.3.0) supports that feature. Hashrate for miners is calculated by pool. It is not necessary to specify pool address to start a wallet. You can start executable file without any parameters and wallet will automatically connect to any available pool. CPU-mining is removed from GUI-wallet. Order of transactions returned by block command is changed. The newest transactions are shown first now New and change pool parameters and command: mainblocks N command - returns list of newest main blocks with some additional information minedblocks N command - returns list of last main blocks mined by current pool lastblocks command is marked as obsolete and will be removed in xdag v0.3.1 miner <ADDRESS> command - prints detailed information about specified miner -dm startup option - makes it possible to disable mining at all on the current pool. Disables generating new blocks each 64 seconds and pool is not available for connections for miners. This option is necessary for block explorer. Several small bug-fixes and improvements XDAG GPU Miner v0.3.0 release Github Change list: New option -w <WORKER_NAME> - allows to set names for your rigs. Compatible only with XDAG 0.2.5. Do not use this option with pools version 0.2.4 and lower. Miner will be disconnected. Miner tries to restart GPUs in case of errors. In case of some GPU stopped - miner will not longer constantly print the last known hashrate value. You can configure -nvidia-fix parameter now: -nvidia-fix N, N can an integer from 5 to 95. Default value is 90. This parameter is intended to decrease CPU usage on computers with Nvidia GPUs. If the parameter is specified, logic of miner calculates how much time GPU spends on each range of nonces and switches current thread to the sleeping state for some part of the time. Sleeping for 90% of time could cause decresing of hashrate, so now you can configure the parameter yourself. But the less the time of sleeping - the more CPU usage. New parameter -vectors - enables OpenCL vector operations. On some GPUs it can increase performance, on some - decrease. Version for Mac OS. Optional fee 1%. You can disable fee with option -no-fee.

As a community run project Dagger is always looking for new contributors to improve and drive the project forwards. Right now we're specifically looking for developers with C, C++ and blockchain knowledge. But whether you're interested in working on marketing, designing, programming or something else and feel like contributing to Dagger — come and have a chat with us! Our team mainly communicates through Discord, but you can message us through other channels as well. Work done on the project is rewarded on a monthly basis from our community fund. Dagger began as side project of a single developer, yet soon grew to involve crypto enthusiasts from all around the world. Join us in creating something new and interesting in the ever-changing world of cryptocurrencies.

В контакте https://vk.com/xdagger

XDag v0.2.4 List of changes: whitelist is auto-updated from GitHub wallet without mining sends only one share per task instead of six inactive connections are automatically disconnected after 5 minutes of inactivity new command "disconnect": allows pool owner to manually disconnect some miner main network and test network are protected against accidental merging command history and auto-completion for Mac and Linux version bug with payments to miner who was disconnected long time ago is fixed https://github.com/XDagger/xdag/releases

монетки уже почти признали имуществом. следовательно, не обновление кошельков и невозможность вывести монетки может в будущем рассматриваться как кража имущества. Если такие иски к yobit в будущем будут, то тут возможно два варианта. Первый более предпочтительный, биржа возьмется за ум и начнет работать нормально. Второй, биржа просто исчезнет, чтобы не нести ответственность за многочисленные иски.

Yobit, сделайте что-нибудь с Elementrem (ELE). Раньше ввод, вывод работал, потом внезапно перестал. Кошелек на тех обслуживании уже более полугода, монеты нельзя ни ввести, ни вывести.