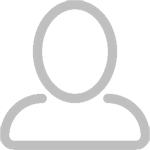 Posts

11

Joined

Last visited
iceforsalehere's Achievements

Новичок (1/3)
ROADMAP: - The FELA Token path is subject to changes, as we are community driven. And community can bring other ideas, projects, milestones. STAGE 1. Rebranding • Redesign & perfect current brand profile • Determine colour swatches • Finalize company logo (text logo & icon) • Design website v.2 (desktop & mobile compatible). STAGE 2. Website • New Website • Build website in compatibility with desktop & mobile • Launch website on www.holdfela.xyz • Tokenomics explained (yield generation protocol) • Informative articles • Full roadmap • Team profiles STAGE 3. Litepaper • Write & Design litepaper • Tokenomics described • Roadmap • Team profiles STAGE 4. Marketing • Dedicated Telegram shilling channel • Dedicated Telegram announcement channel • YouTube influencers • Twitter campaign • Instagram overhaul • Airdrops for FELA holders • Marketing campaign swaps • Community swaps STAGE 5. FELATRACK • BETA web tracker • Mobile tracking app • STAGE 6. FELATRACK • Dynamic FELA NFTs created by FELA in limited quantities STAGE 6. FELATRACK • Dynamic FELA NFTs created by FELA in limited quantities STAGE 7. FELA NFT Collectibles • FELA Mobile Game

About the letsHodl contract: The LetsHodl smart contract is similar to the 'Proof of Weak Hands' concept but with a twist… • A more comfortable entry/exit with 5% in and 5% out • A maximum developer fee of 0.5% on withdrawals only, zero referral fees and affiliate fees. • The referral system was removed. • Rewards are only given to those that participate in the LetsHodl contract • Just like our predecessors, every participant in the LetsHodl contract will receive direct earnings in Egem every time that another participant buys, sells or transfers the HODL token based on the amounts of tokens held. With the LetsHodl smart contract, a bucket rewards feature attempts to break the rigged system by withholding a certain amount of funds until a particular threshold is met. Once that threshold is reached, the bucket rewards feature kicks in and will distribute Egem to all participants, thus making it a truly fair smart contract. Live Smart Contracts: https://egem.letshodl.com/about https://trx.letshodl.com/about

This announcement will reveal to you the principles and mechanisms of the ZenChain project and how NFT and decentralized applications are connected with it. ZenChain will tell you more about Cake's products and ZenChain's development and distribution. The information is intended to describe the general idea of ZenChain. About ZenChain ZenChain is a decentralized platform that focuses on decentralized financial applications as well as non-fungible tokens. ZenChain's mission is to provide the community with unimpeded access to decentralized finance through dedicated non-fungible tokens. The use of IOT is also envisaged in the future. ZenChain consists of core DeFi applications built at the core of the chain, not written by smart contracts such as swap, lending and insurance application, and also supports NFTs for chasing, auctions, and trading. Your NFTs can use it as Defi collateral to provide a loan, or place a bet in a pool for additional coins. Lending The main problem that exists in the world of cryptocurrency today is the difficulty of using it indirectly, for example, lending. Until now, no service has been able to provide the ideal performance of these functions. Transaction fees on the Blockchain grow during periods of high network congestion, while fees for relatively simple smart contract transactions amount to hundreds of dollars. The increase in transaction costs leads to a decrease in the cost of small transactions, which limits the set of types of transactions for which the first level blockchain can be used. However, ZenChain has a lot to offer its users: • Scalable, high-throughput Blockchain with Tendermint Power • Bridge from Etherum, Tron, Binance smart chain make cross-chain DeFi and NFTs solutions. • Decentralized pricing oracles built-in • DeFi primitives built-in: Dex, Lending & Borrowing, token IDO, insurance. • Non-fungible Token applications like a mint, auction, rent NFTs • NFTs X DeFi: bring the power of NFTs to the Defi ecosystem and DeFi to NFTs. Token IDO ZenChain Token IDO is a decentralized incubator that selects the best promising projects and helps them further develop in order to unleash their potential, using the investment power and the potential of the community. ZenChain allows cryptocurrency projects to raise funds by creating a swap pool based on a fixed token purchase rate. ZenChain's Advantages It is worth noting that the platform stands out among other existing ones by far not only because it offers the only effective solution for lending in crypto on the market: 1. Development of key applications for the DEFI and NFTs; 2. High throughput for all transactions; 3. Safer, more secure blockchain specifically for decentralized finance; 4. The rapid development of dApps for decentralized finance; 5. Peace of mind that the blockchain is not used for any types of non-financial dApps, thus decisions of Foundation and core developers are focused 100% on decentralized financial use-cases and nothing else; 6. The rapid development of dApps with dedicated calls specifically for finance applications; 7. The minimal attack surface of financial smart contracts developed on the platform; 8. Reliable governance; 9. Highly immutable – by periodic anchoring to the blockchain. By choosing ZenChain, you are choosing financial freedom and the ability to build your technological future using the latest technologies.

With the advent of popularity of non-interchangeable unique things, platforms for their implementation began to grow. Today anyone can create their own NFT token. Gokuball has become one of the players in this market, giving people the opportunity to create their own NFTs with the ticker GOKU. The so-called Goku Cards work entirely on the Binance Smart Chain (BSC) mechanism. Digital collectibles are inspired by popular comic book characters. Each such character can be fired with GOKU tokens, which in turn have support for absolutely unique NFT tokens. Each collectible is unique, authentic and rare. The Gokuball NFT collection can be easily integrated into artwork and other blockchain related products. There is a classification of collectible Goku Cards*, which can be unpacked, thanks to Goku Balls: •Copper Cards (level 1) •Silver Cards (level 2) •Gold Cards (level 3) •Diamond Cards (level 4) * Copper Cards include 7 characters, who are basic characters and at a low-strength stage. Silver Cards include 5 characters who are more powerful and at a higher level of detail. Gold Cards include 3 characters who are totally perfect in skill, image as well as strength. Diamond Cards include only 1 character who has super power. It is really hard to collect them at the moment. All these levels are divided into two types of Genesis: Genesis Class — level 1 and level 2, Genesis LP Class — level 3 and level 4. GOKU tokens can be staked and farmed with reward points, which can be earned daily based on the number of GOKU tokens that you have staked before. The mechanism of farming is looking that way: 1. Genesis Farm 1 GOKU = 1 Goku Ball/1 Day You can claim the desired NFT when the enough quantity of Goku Balls is earned. 2. Genesis LP Farm Deposit GOKU and BNB tokens on PancakeSwap to receive a reward in the form of FLIP tokens, the liquidity provider of the PS platform. The expected time to receive 1 Gold card is 15 days and 1 Diamond card is 30 days. Collectible NFT Goku Cards can be brought into your collection or sold in the market to other collectors. The growth in the value of the card will be ranged due to its scarcity in the market, as well as the development of the Binance Smart Chain, which will also help to increase the liquidity of Goku Cards. In addition, GOKU Cards owners will also get the share of the profit from exchanging NFTs on GOKU Marketplace. User's profit will be a direct ratio with the number as well as the level of possessed cards. In phase 3: Goku cards can be used to fight for their rank in Goku ranking. Goku Cards with a certain rank can receive $GOKU as the reward, and the rewards of each rank decreases from high to low.