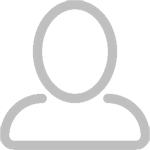 Content Count

17

Joined

Last visited
Community Reputation
0
Обычный
@MegaXChange Application was recalculated on 13 Oct and total amount was 2050. From which only 349 USD received after 15days from the date of order. now 18days passed yet pending 1710 USD

340 USD received, when can i expect the rest 1710 USD? @MegaXChange

@MegaXChange Hello, Today is 13 Oct, yet no information about order processing or refund. Will you be able to solve it today? It been 15days passed which is long time for processing a small transaction. Please process the transaction at updated rates or refund it to BTC address 3BgkRyj698WAJrNSnKwgsUWtWjtGXLZQHn (0.18538) in full.

Do whichever option is quicker refund or process.

Initially in your first email you asked to remove comments before processing refund and now you are paying no priorities will be given to those to complained more, isn't that indirect blackmailing? Advcash support said that you told them that you will process it by 13 Oct 2020, so that will be more than 15days from the date of order, why you need 15days for a simple order?

@MegaXChange You keep telling in "near future" that is not a clear answer, tell us exact time. As goodwill gesture i also removed the negative review but didn't get a suitable answer from you so i have to warn as many people as i can. I said it before, i have to intention scare or threaten anyone but i just want to recover my money and negative comment will be removed or updated once i get my money back. You have my money and now blackmailing me, why don't you refund or complete order so we both don't have to waste our time. I asked you questions above but never got a clear answer. As i said before all this could be avoided if you can solve it soon. 10days is not enough to process an order or refund it. ?

10days passed anything yet? Give a clear answer.

@MegaXChange We want a clear answer, when you going to refund it?

@MegaXChange Ok, but AdvCash wallet also only API access? You must be kidding.

Weekend has gone, so what is your excuse now? Its been 7 days since placed order yet no refund. Why don't you give a clear answer about if you also lost access to all wallets?@MegaXChange ---- @polym0rph Admin please take strict action. Exchanger is clearly making excuses and waiting for more users to fall in trap.

@MegaXChange You may be lost access to server but it is impossible that you loose access to all the wallets or bank accounts at same time. It doesn't make sense at all. It clearly shows that you don't give a damn about our time and on purpose delaying refund or not willing to refund it at all. It looks like that you misguiding everyone so you can scam more people and not bothering to reply on time. ---- @polym0rph Please mark this exchanger as scam until issues resolve.

almost 72hrs (3Days) yet no refund and no reply. https://gyazo.com/32f1505199d25916d1fe6331a40abed6 @polym0rph @MegaXChange

Yet refund not received. When you going to issue refund? @MegaXChange

Thats really irresponsible, it shows how safe user funds are with your service. You lost access to server but you have access to wallet so refund the money. After reading few previous post its seems you have same problem from March or may more earlier than that. I don't want to wait any more please refund money (0.18538) in full to BTC address 3BgkRyj698WAJrNSnKwgsUWtWjtGXLZQHn Состояние заявки #102205 PS: I have no intention of harming your reputation, i just simply want my money back. Neutralized kurse.expert review and deleted exchangersmonitor negative review. Forum comment will updated once money is returned. You didn't bother to reply until i commented here otherwise we could avoid all this. @MegaXChange

@MegaXChange You mention in email that you experiencing slight difficulties, 23 hrs passed which is not slight. Tell me what is the exact issue? On your website shows that you have enough reserve and since order is already pending from 23hrs so why can't manually transfer fund from your advcash wallet? Thats another thing that you are not willing to complete the order. Refund my money to my btc address or complete the order in next 1hr and i will remove the reviews. You didn't fulfill your commitment on time and now referring to rules ? "P.S. А для вас ещё и пункт 5.2.1. Правил обмена (https://www.megaxchange.cash/rules/) с которыми согласились в момент оформления заявки" I will remove the reviews once refund is received. BTC address was sent to your email.